Food Truck for sale by Manufacturer Concession Trailer for sale by Manufacturer.
Get a Quote!   Quick Contact

California Cart Builder is a Custom Food Truck and Concession Trailer Manufacturer.
If you are looking for the highest quality Custom Food Truck Manufacturer you have come to the right place. We are the premier manufacturer of Food Truck for sale. Also, we manufacture Concession Trailer, Mobile Kitchen, Catering Truck, Institutional Food Service Trailer, and other Mobile Businesses that will meet all federal codes, and your state's codes. Here at California Cart Builder we meet your local health codes too! State of California Certified Manufacturer. America's number one food truck & food trailer builder!
California Cart Builder is a company you can trust.
You know we are good when these esteemed clients have chosen us for their mobile food trucks and concession trailers. We have built units for our commercial clients such as: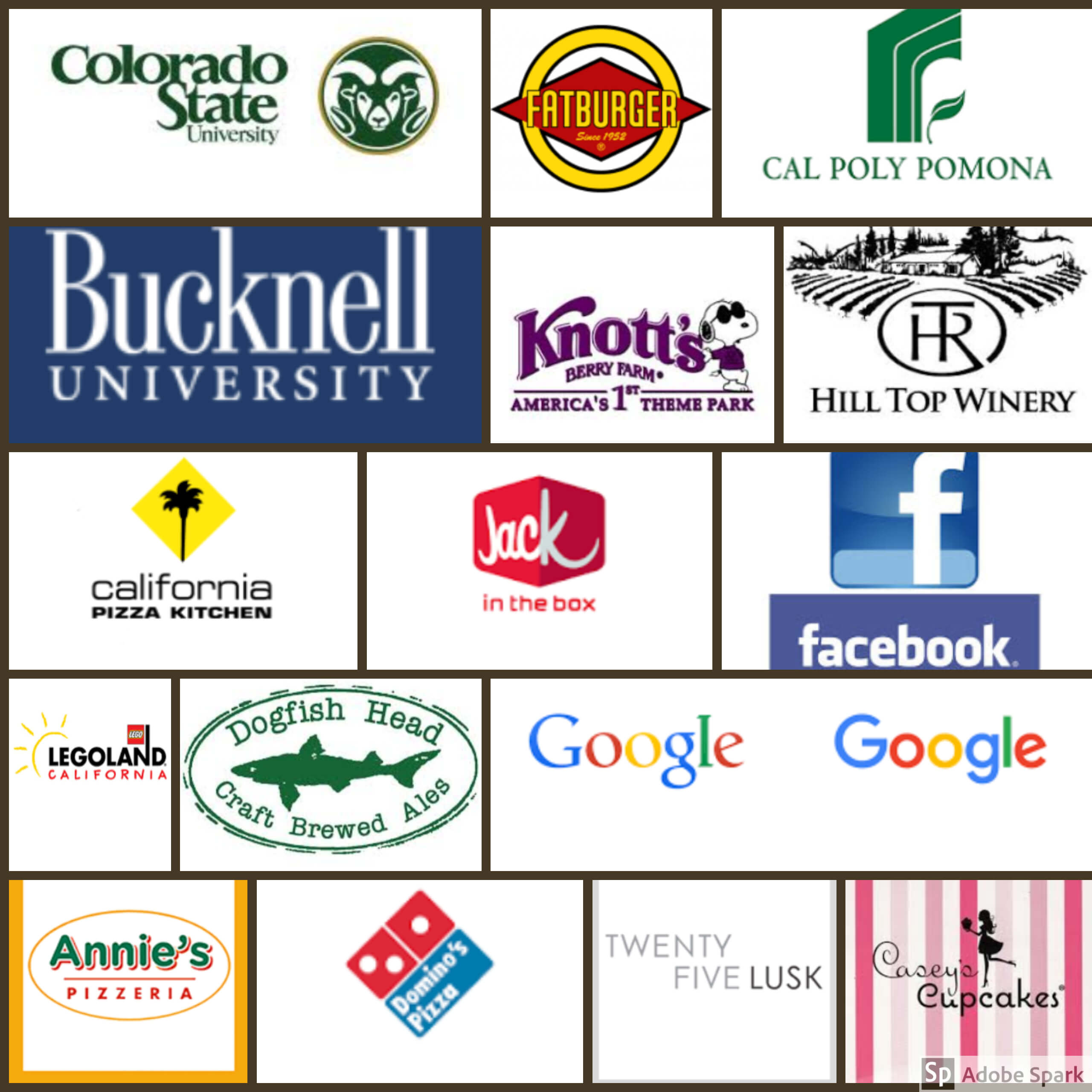 With this kind of resume you can rest assured that we build the best!
Just Starting out? No Problem!
Here at California Cart Builder we also manufacture custom Food Trucks for sale and Custom Food Trailers for sale to accommodate smaller business who know that you need a Custom food truck that you can depend on. Because it is true that if your unit or equipment breaks down you can't make any money, then you lose customers and finally you prove yourself to be undependable to your biggest clients. It's very important for smaller mobile catering businesses to prove that they can hang with the big dogs while satisfying their local customers.
"Mom and Pop" type food truck and trailer buyers are really wonderful clients to work with. They typically have such passion for their mobile food truck business, a great menu idea, and are hands on throughout the process. Some of our small business mobile kitchen owners with great passion are: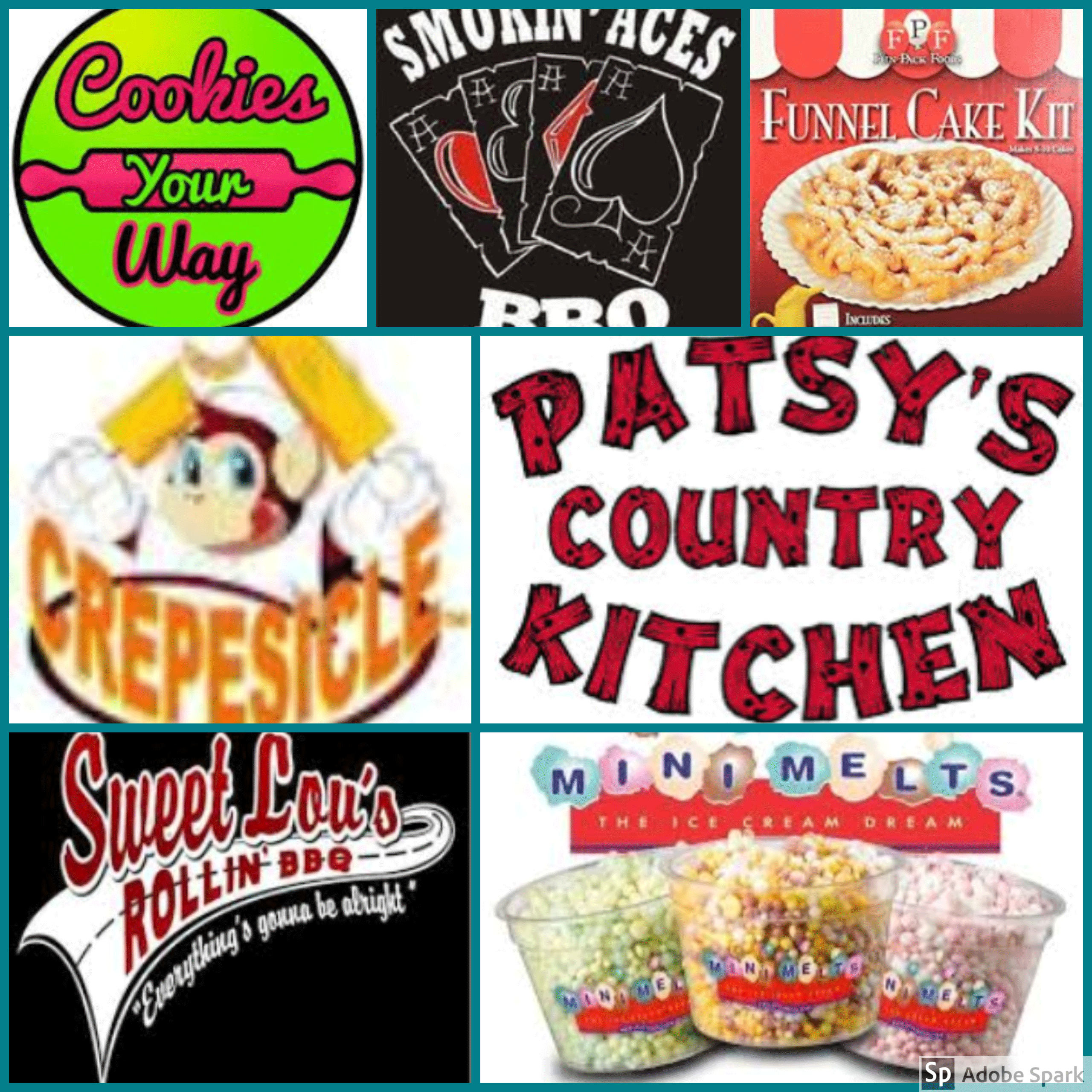 Pioneers of the Food Truck movement.
The Food Truck craze started with us helping people start their own food businesses by going mobile. Twenty years later it has become ingrained into American society and worldwide. We have over 20 years of experience manufacturing custom Food Trucks for sale and food trailers for sale. As a Food Truck Manufacturer, we specialize in Customizing the Food truck /trailer you want, and work with your health department to make sure you get permitted.
Safety and durability is paramount!
Safety is an absolute requirement in our design, after all it's your life, and often your friends and family members working in these units. That's why California Cart Builder doesn't "cheap out" on your unit. Because we care about our customers and sincerely want them to be safe and happy in their food truck business. It's also very important to us that your food truck or concession trailer is manufactured to the highest quality. It's an investment that should last you many trouble-free years. We absolutely don't want our customers to buy a cheap problem that will only cost them more in the long run. https://californiacartbuilder.com/concession-trailer-catering-trailer-mobile-kitchen-buyer-beware.html
Innovation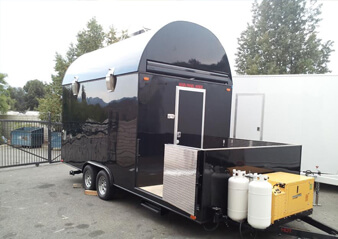 Innovation is our specialty. We have designed some of the most unique units in the world. From manufacturing specially designed Concession Trailers that were actually hoisted onto the roof of a building. The first to adding Real Log siding, also we were the first to add external televisions and PA  system and not to mention sound systems, and now are building out a Double Decker bus that includes an overhead dining area. We have even created a Concession Trailer shaped as Paul Bunyan's Lunch box. We can design your food truck and concession trailer to meet all kinds of issues with location, vehicle, as well as uniqueness and climate.
What if I already have a truck to build out?
Sometimes customers might have a mobile food truck chassis and need it built out to their specifications for their dream food business. Certainly, you can supply the truck or we can supply it for you fully equipped to your needs custom built just for you.
What's the difference in owning a Food Truck versus a Concession Trailer?
There are several issues that will help you decide if you want to buy a food truck or buy a concession trailer. One big difference is size. Food trucks max out at 30 feet in length, whereas concession trailers can go to maximum DOT length of 53 feet. Catering trailers can also be set up in double or triple wide for those very large service areas. We manufacture both the food trucks and concession trailers with extra height for overall comfort and storage capacity as well as creating a cook line that is optimum for fast service. Learn more here: https://californiacartbuilder.com/food-cart-guide-trucks-vs-trailers/
Location matters in your choice between Food Truck and Concession Trailer
Although Food trucks are quite popular, most likely they will NOT be allowed in fairs and festivals because the Fire Marshall doesn't like those gasoline or diesel tanks within the perimeter of the event. Of course, this can be very important in your food truck or concession trailer buying decision. Ultimately, special events have huge numbers of potential customers in one place. For example, a food business owner can make around half a million dollars by working a few fairs or festivals per year.
Concession Trailer Design… it's important.
Having the right Concession Trailer design is important to get chosen to be a vendor at these kinds of events. Because we know what is more than likely to help you be chosen for these we can become a great asset for you. Not only can we help you make sure you don't run out of product, we also can help you avoid overly long waits for your customers.  Clearly a poorly designed Concession Trailer or cookie cutter build out will keep you from being invited back, or can even stop you from getting into these events in the first place. That's why it matters who you buy your mobile kitchen from. Go with the experts California Cart Builder.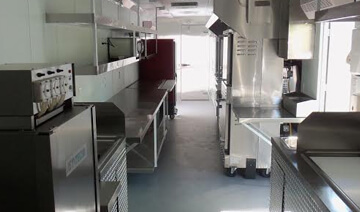 Food Trucks are popular and can go wherever the people are.
With a Food Truck you can set up a route to go to multiple businesses with large staffs that will love, and will also come to depend on you several times a week. Equally important, you could select to be near shopping centers, sporting events, or just a good corner with high walking traffic. They can easily go get more food as needed. Moreover, Food Trucks can become their own mobile billboard to and from the commissary. And, of course there are Food Truck Parks and Food Truck Festivals all over the place. If you are having low sales in one location you simply move on down the road!
Food Truck Design… also important.
Designing your Food Truck is another extremely important aspect, having a design that helps you produce the volume of food required at your events is paramount to success. Conversely, if you run out of a popular menu item during a service that makes you look bad and makes customers unhappy. We have In House designers that will not only use your layout requirements but apply all the necessary codes and standards for your area of operation.  Mobile Kitchen design is one of our specialties.
Contact us