50 Best Kitchen Island Design Ideas
The kitchen is the focus of the home today. Regardless of the size of the kitchen the glamour and fashion are inevitable. A kitchen island can be an addition that can not only transform your kitchen design completely but will also enhance the usability of the kitchen. These freestanding cabinets can add some extra storage space and seating areas in the kitchen. That's around 80 percent of homeowners consider kitchen islands as one of the essential parts of modern kitchen designs today. There are a lot of kitchen island designs and it can be hard to choose the right one for your home, and hence we are here with the best 50 kitchen island designs ideas.
1. Most of the luxurious kitchens we see these days have one thing in common, Marble Island. Kitchen islands made up of marble always carry everlasting elegance and beauty. The entire island is made up of marble but there isn't extra storage space.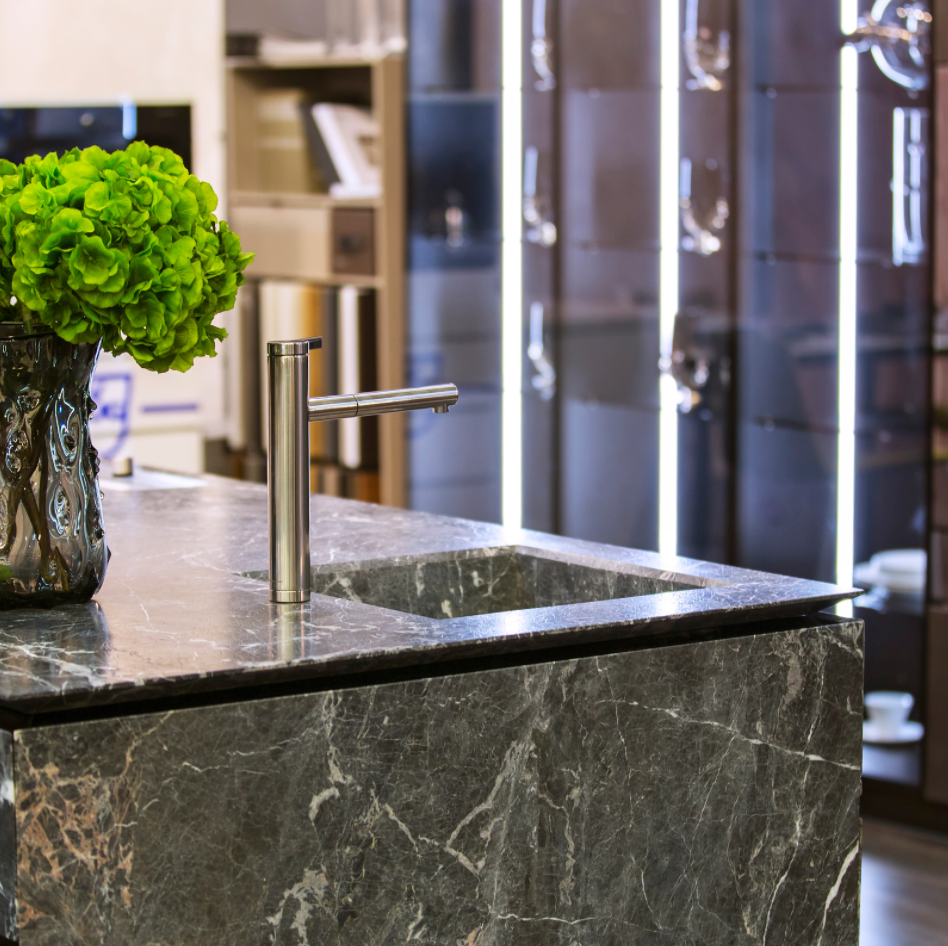 2. Wooden finishes remind us about something natural. This particular design has plenty of storage spaces. Follows the walnut-veneer kitchen island design which has a wooden finish and creates a sophisticated design that complements the entire kitchen.